A Personal Introduction From Dr. Mark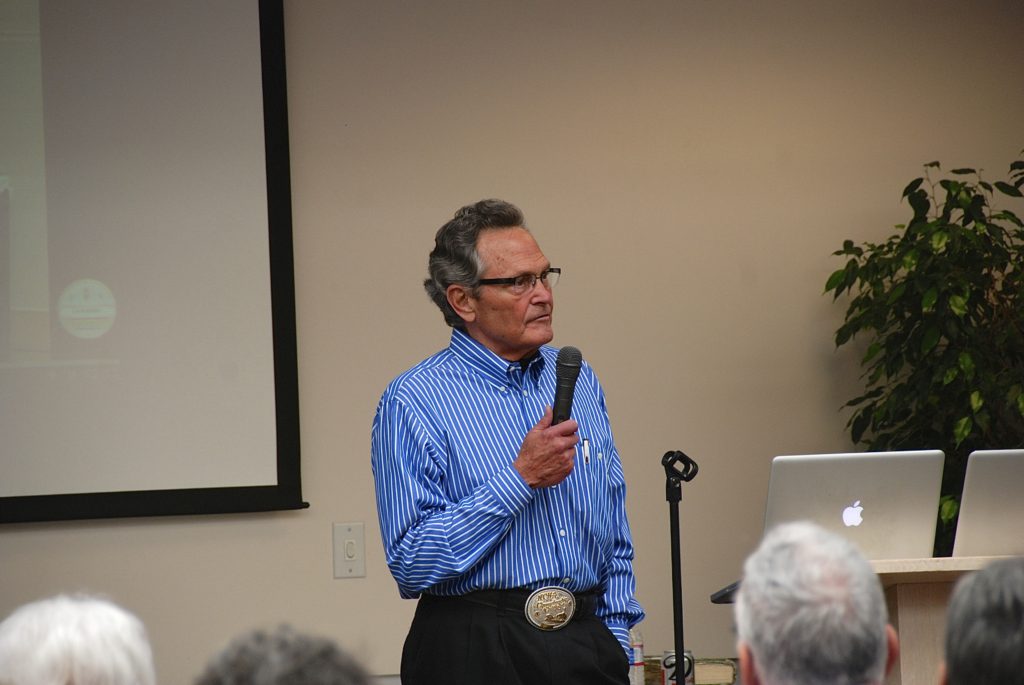 Dear Brother and Sister in Christ,
I am a family physician who practiced, in a small town, in rural Wisconsin, for thirty -five years. I delivered three thousand babies and practiced in the same town long enough to deliver babies, from the babies I delivered. I often cared for three generations of the same family, in the hospital, at the same time.  Frequently I delivered a new baby for a family and within the same hour ran to the ICU to attend to a dying family member in the same family. On many occasions after caring for a dying patient, their family gave me the privilege of honoring them and their loved one, by speaking at their funeral. As a family physician, I have spent my life caring for my fellow man from the cradle to the grave. These experiences have afforded me a unique perspective on human life. I am currently employed with the Indian Health Service, at the Indian Hospital in Claremore, Oklahoma.
This experiential education has convinced me that man is made up of spirit, soul, and body. I have spent my entire medical career attempting to integrate the information of the life sciences in medicine with biblical truths, in God's Word. I have attempted to do so because I have observed that man has an unlimited potential to heal and repair his or her own body and soul. I have also observed that this potential to heal resides in the spirit and this potential must be released from the spirit in order for it to heal the body and soul. Therefore, I have sought to learn and understand from a biblical perspective on how this release of the spirit is accomplished. This pursuit has brought me to Colorado Springs where my wife and I have been attending Charis Bible College. My focus has been on understanding the inner workings of the spirit of man and the Holy Spirit of God. Therefore, I have chosen to study at a college where there is a real belief in the function and power of the Spirit of God in and through man.
My life's study and experiential knowledge for the pursuit of the understanding of human life coupled with my revelation knowledge from God's Word, has convinced me that the release of the full power of the Spirit of God in people's lives is not dependent upon them chasing miracles and weird notions but on their revelation knowledge of the true loving nature of God. My belief and faith in the true nature of God as demonstrated to me through God's creation, through the life of His son, Jesus, and through God's Word has activated and released the power of the Holy Spirit in my own life. Herein lays the unlimited human potential needed to bring into our being the reality of the fruits of the Spirit, personal transformation, and personal healing. The result and goal are to live a life of divine knowledge, understanding, and faith that results in a state of divine health. Divine health is the daily reality of walking in the Spirit and living in God's blessings, in our lives. God's miracles are fully available and a reality to pursue but rarely needed when we live in the daily reality of God's blessings.
I have been able to connect the dots of the dynamics between the spirit, soul, and body needed for the release of the Spirit so that healing is accomplished in the body and soul. I am teaching these necessary concepts to the public. My classes are freely open to anyone in need or interested. I taught a pilot series this spring which went for three months and met every other Saturday night, at the Jericho Center in Colorado Springs, Colorado. We started out with 30 people and ended with 120 people attending the class. The content created great enthusiasm and led to the activation of many people's knowledge, understanding, and faith followed by their personal transformation and healing.
If you are interested in scheduling a lecture, seminar, workshop or class for your church, school, hospital, organization, business, family or an individual, I invite you to obtain more information about my ministry and efforts to provide this much-needed integration of medical science and biblical truths on my web site, www.focusedfaithheals.com
I would like to have a conversation with you to further explore these concepts and ideas.
Blessings to you,
Mark Paul Bishop, M.D.